In today's digital and social media age, when companies or brands set themselves up the first thing they do is create a Facebook, Twitter, Instagram, Google+, LinkedIn, Pinterest and Blog accounts and think job done. The consumers will now come to my pages in droves. WRONG! One of the biggest frustrations of any brand and business is to setup their account and pages, but find they cant get the likes or followers they were after, and this ends up leading to mis-management and loss of focus in executing an effective social media strategy.
There are many methods to drive these likes and followers up from paid to organic methods, however the process that should be followed is simple:
LISTEN to your consumers
UNDERSTAND and ANALYSE what your consumers are saying about your brands (and competitors)
ENGAGE with content that excites your existing and potential consumers
ANALYSE the content you have posted
OPTIMISE your future content from the learnings
Expanding further, by listening to your existing and potential consumers, you will understand who they are influenced by and what content; and topics they are engaged by. The greatest advantage of the digital and social age is the data and actionable insights that can be gathered. If you take the time and have the resource to analyse the data, this will allow you to understand how to develop a social media strategic framework that will lead to a successfully engaged consumer.
Once the data has been analysed and the strategy has been determined, then you are now ready to engage with content that your consumers will not only be attracted to but is likely to share within their own networks exposing your brand to new like minded and potential consumers. Engaging content will also ensure your consumers are continually returning to your social media sites and taking an active interest vs a passive one. An engaged consumer are your best advocates for your brand to grow. However, the job doesn't stop there, to be effective you need to analyse the content you post to understand how engaged your consumers are with that content; the sentiment with your brand, and take key learnings for future content drops.
But many businesses dont have the staff, resources, tools or time to analyse the data before or after the content. Here are 2 that I recommend as tools Ive come across for businesses to manage their social media:
1. Radian6 (www.salesforcemarketingcloud.com)
2. Stackla (www.stackla.com)
More recently, Ive been very impressed with the executions that Stackla have been implementing. By working with their clients to aggregate all their social media accounts into one feed, they have been able to create engaging content and creative executions.
The 2 most recent examples include the SBS World Cup Execution, which aggregates all the SBS social media feeds into one screen (www.theworldgame.social.sbs.com.au)
And its execution on venue at ANZ Stadium for State of Origin Game 2 (http://stackla.com/project/twitter-fans-inspire-blues-origin-glory/):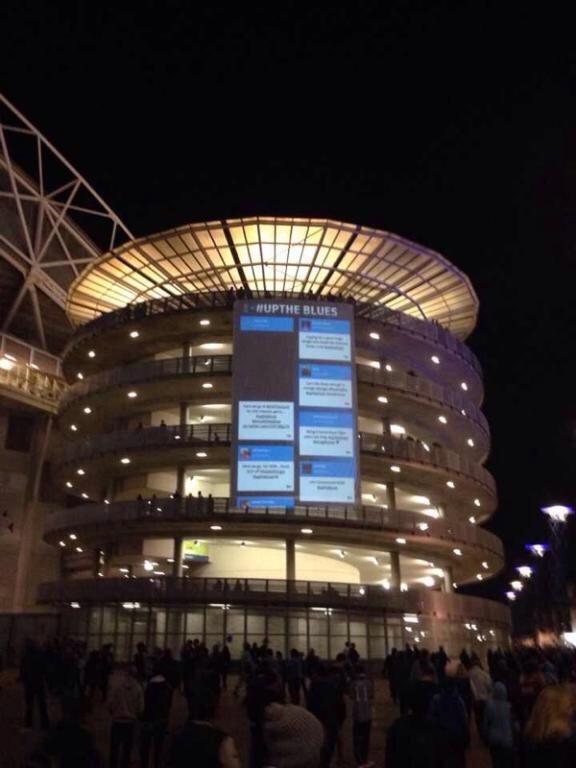 So before you start your social media journey make sure you take the time to:
LISTEN, UNDERSTAND and ANALYSE, ENGAGE, ANALYSE, OPTIMISE
Social Media is time consuming but you must get it right. So take the time as you do with any marketing execution. Its success depends on you creating the right strategy for your long term success. Thankfully there are tools and consultancies to help you in this area